Dr Stephanie Barrett is a Consultant Physician and Rheumatologist
Dr Barrett is also the founder of Inspiring Women In Medicine (IWIM) and has been featured on TV, in a number of national magazines, newspapers and onlines.
BBC TV
Dr Stephanie Barrett features in the latest series called The Diagnosis Detectives.  Her specific patients in the series were: Katie, Carys and Paul.
View on the BBC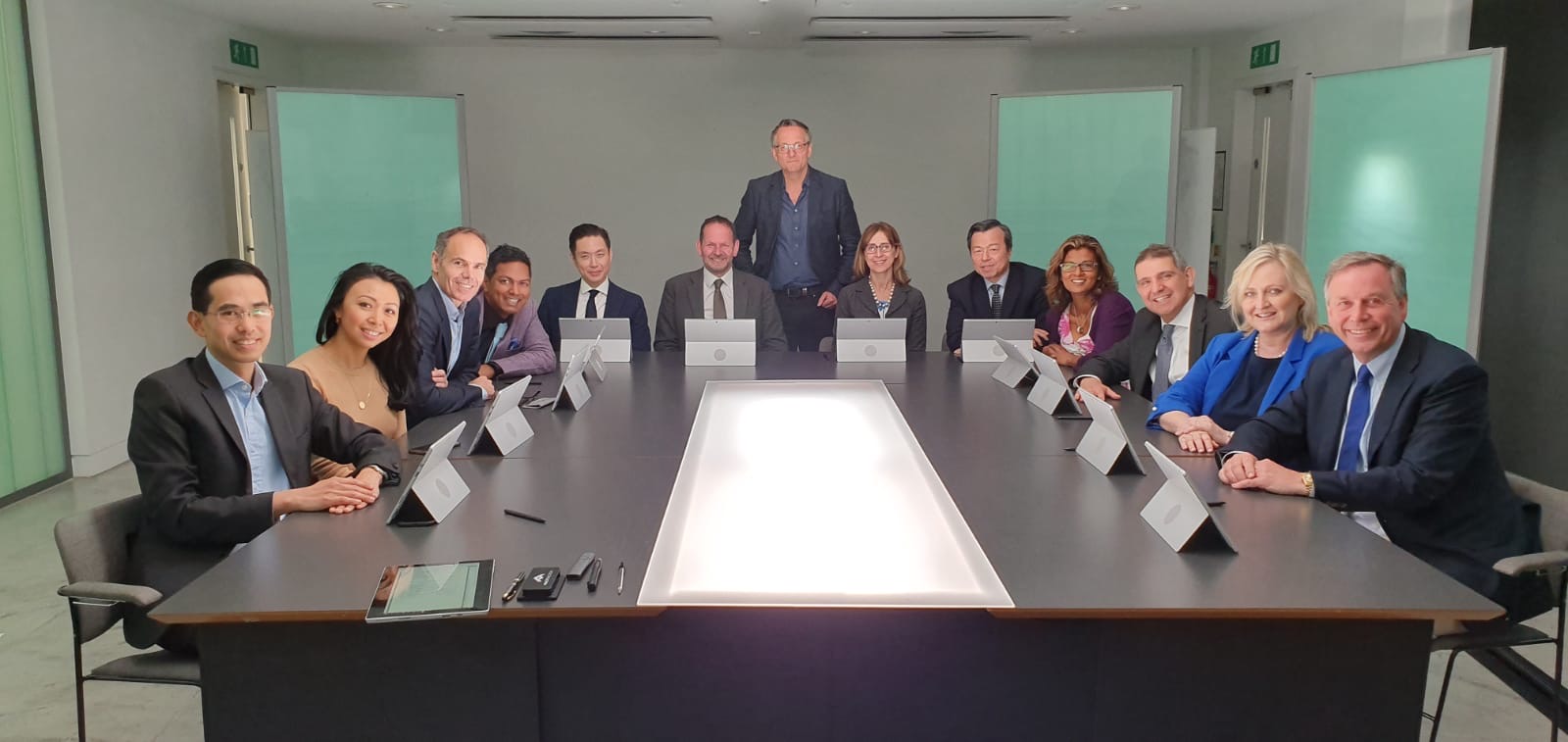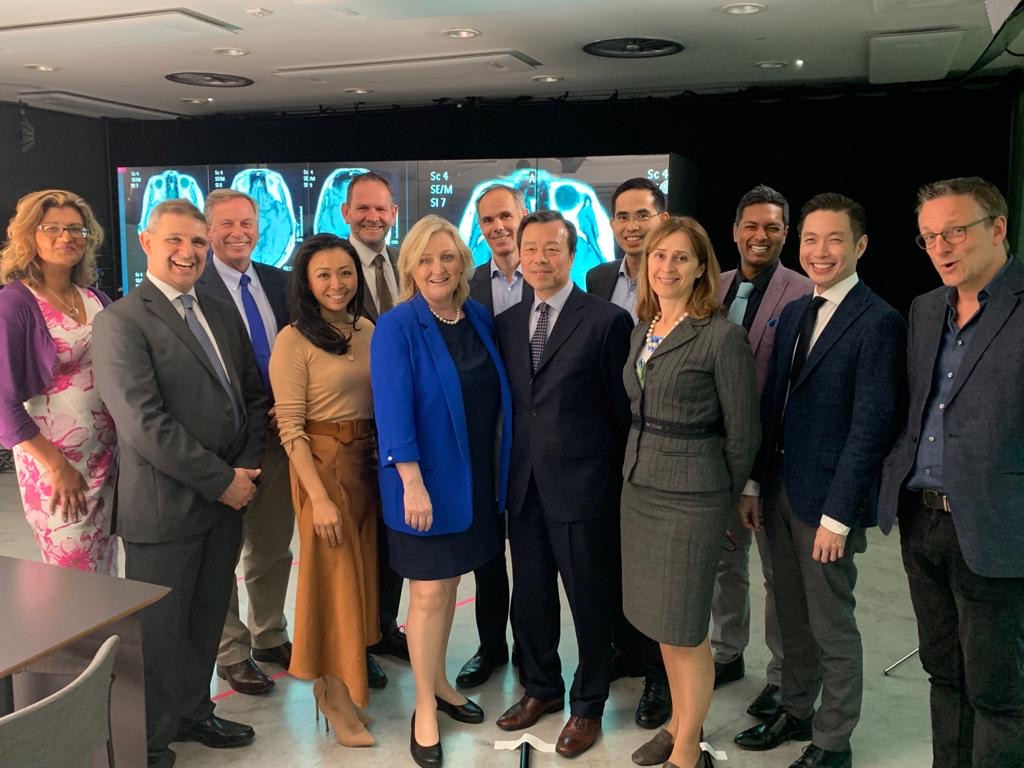 The London Clinic Newsletter
Please see below a feature from Dr Stephanie Kaye-Barrett, Consultant Rheumatologist and General Physician, on The Immune System and Organ Damage.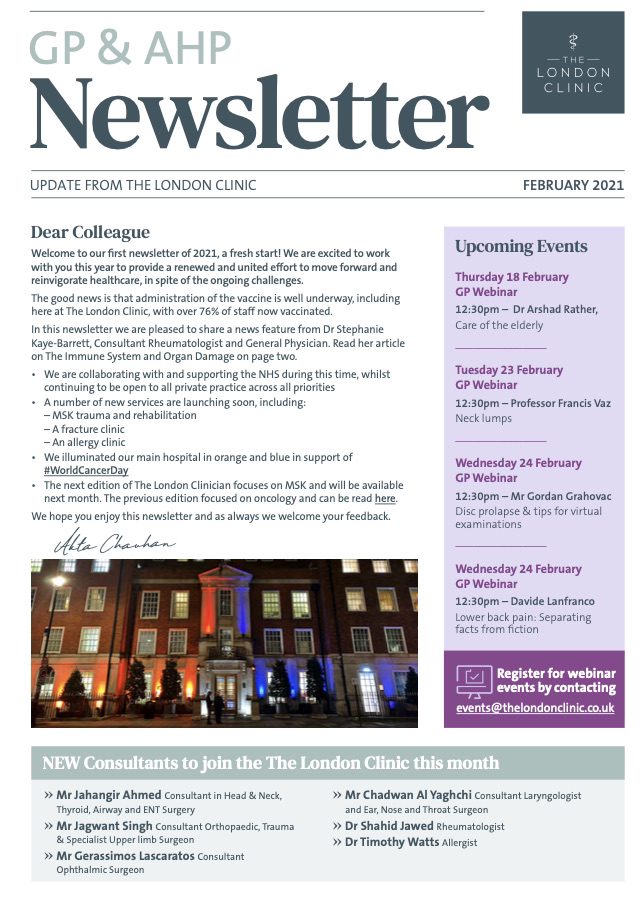 ---
TV Everyday
Dr Stephanie Barrett featured on TV Everyday.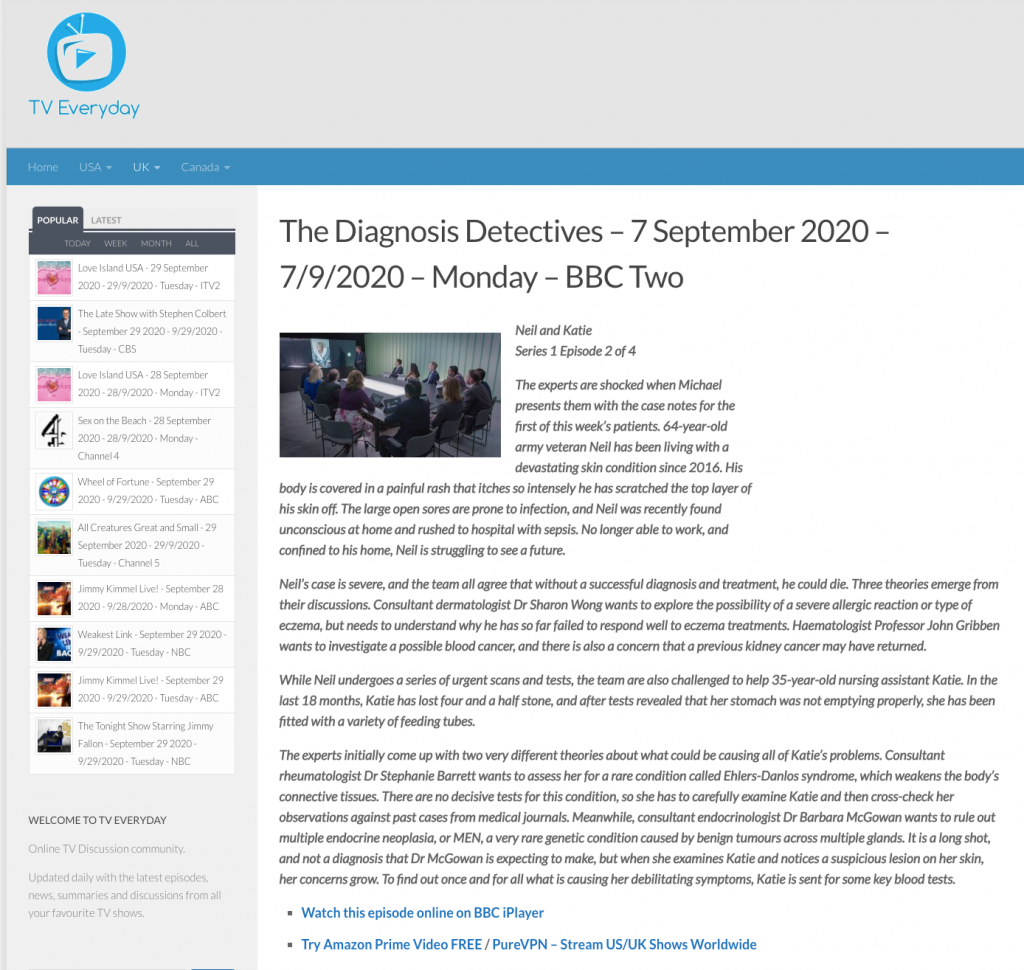 ---

The Diagnosis Detectives': If You Liked 'Embarrassing Bodies' You'll Love This New BBC Show
Episode one
The first of the episode of the four-part BBC Two begins on Monday 31st August and starts with Paul, whose dreams of a happy retirement have been ruined since his face started swelling so dramatically that he struggles to see.
Paul has been to several specialists but no one has been able to give him and his worried family a diagnosis – until now. "It's distressing", says his daughter. "Is it something life threatening? We don't know."
The team of doctors begin to investigate, all giving their separate theories.
Rheumatologist Dr Stephanie Barrett wants to search for evidence of an autoimmune condition; Dermatologist Dr Sharon Wong believes it could be an allergic reaction; and Professor of Respiratory Medicine Ian Pavord will investigate whether there's a blockage in a major vein, perhaps caused by cancer.
See full article here.
---
Ehlers-Danlos Syndrome Newsletter
The Diagnosis Detectives is a BBC documentary looking at complex medical cases. This week's episode features Katie, and the lead rheumatologist's investigations when EDS is suspected. Watch this programme here. 
"The team are also challenged to help 35-year-old nursing assistant Katie. In the last 18 months, Katie has lost four and a half stone, and after tests revealed that her stomach was not emptying properly, she has been fitted with a variety of feeding tubes.
The experts initially come up with two very different theories about what could be causing all of Katie's problems. Consultant rheumatologist Dr. Stephanie Barrett wants to assess her Ehlers-Danlos syndrome, which weakens the body's connective tissues. There are no decisive tests for this condition, so she has to carefully examine Katie and then cross-check her observations against past cases from medical journals. Meanwhile, consultant endocrinologist Dr. Barbara McGowan wants to rule out multiple endocrine neoplasia, or MEN, a very rare genetic condition caused by benign tumours across multiple glands. It is a long shot, and not a diagnosis that Dr McGowan is expecting to make, but when she examines Katie and notices a suspicious lesion on her skin, her concerns grow. To find out once and for all what is causing her debilitating symptoms, Katie is sent for some key blood tests."
---
Independent Doctors Federation European Study weekend
Dr Stephanie Barrett was a speaker on 'The importance of tight control of Inflammatory conditions in Rheumatology. This was from the Independent Doctors Federation European Study weekend in Florence, November 2013.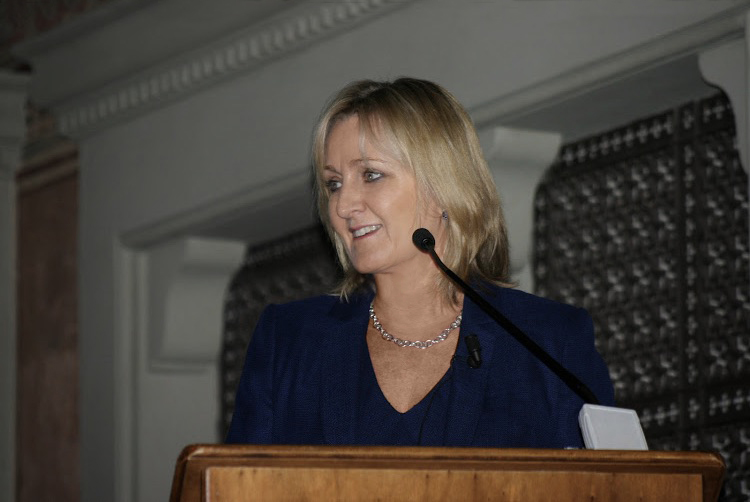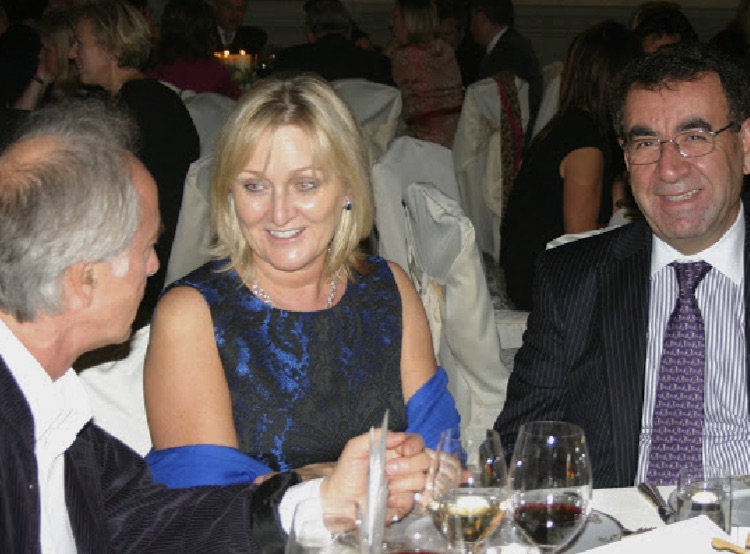 Expert view | What is rheumatoid arthritis?  Article in The Telegraph (23/2/2020) By Dr Stephanie Barrett.

---
The Telegraph
Interview in The Daily Telegraph (Tuesday 8th January 2019) with Dr Stephanie Barrett discussing Rheumatoid Arthritis – Early diagnosis key to battling painful disease.  You can read the full interviews here.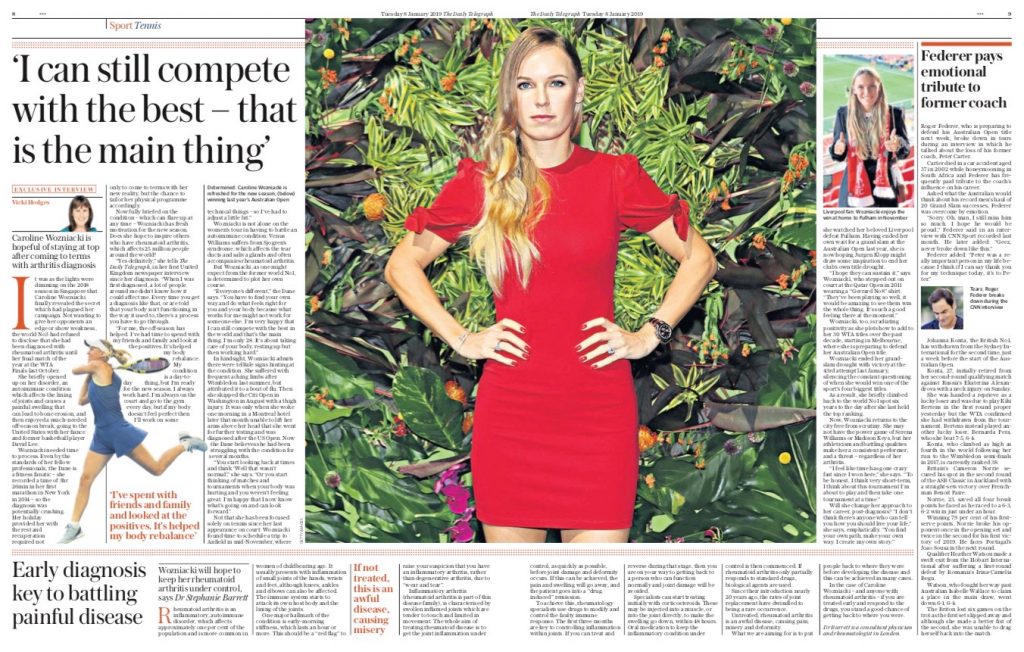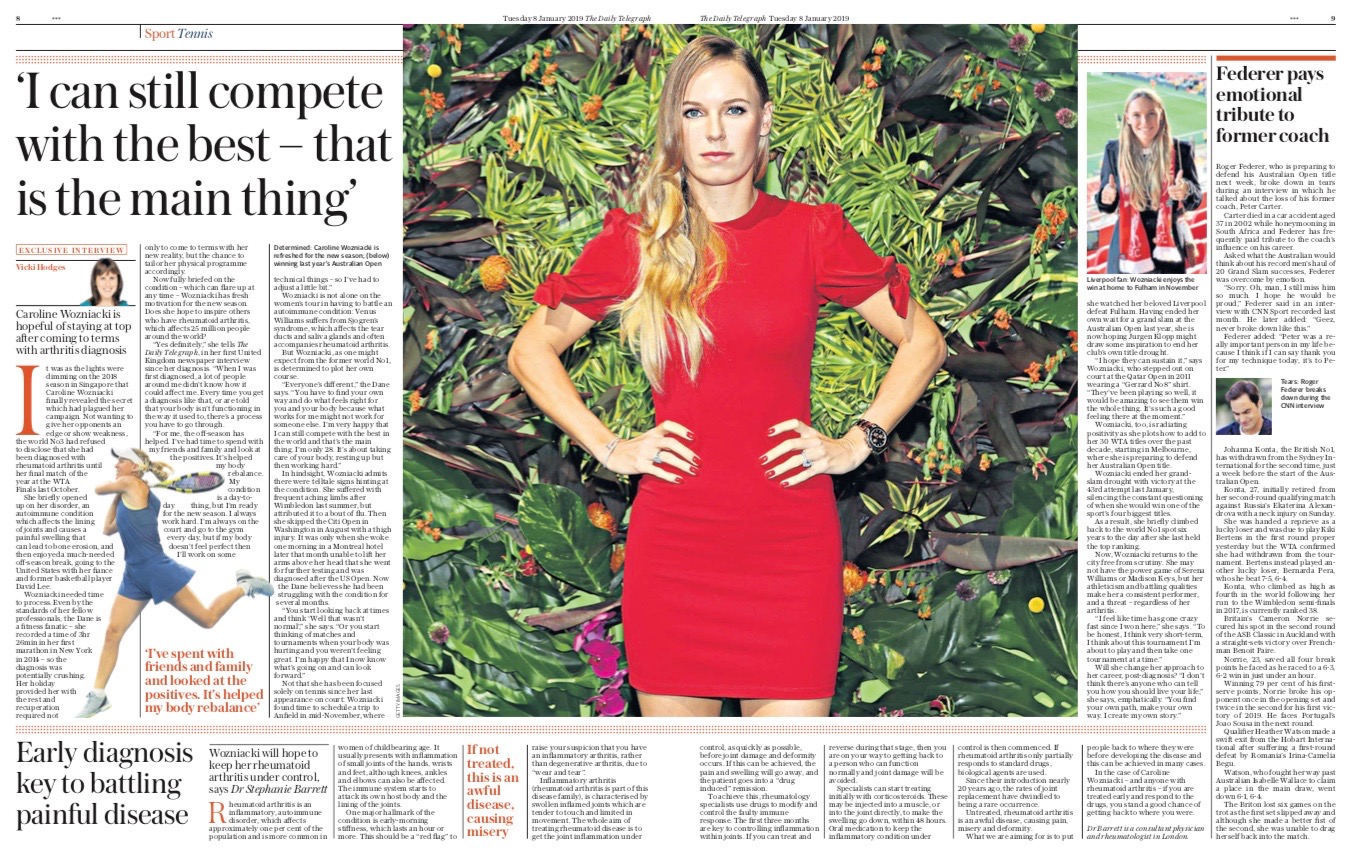 ---
Inspiring Women In Medicine (IWIM)
Dr Stephanie Barrett is the founder of Inspiring Women In Medicine.  Inspiring Women In Medicine is a supportive inclusive network of women working in the medical world who are there to help inspire, encourage, connect and support other women.
---
Marylebone Journal 2014
---
Tatlers Doctors Guide 2013
Britain's Top 250 Consultants By Speciality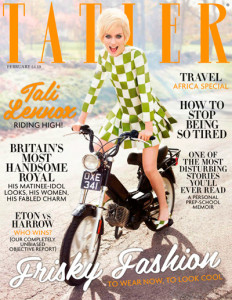 ---
Tatler magazine's Best Private Doctor Guide
---
Vogue magazine
Published an article on Osteoporosis which features Dr Stephanie Barrett