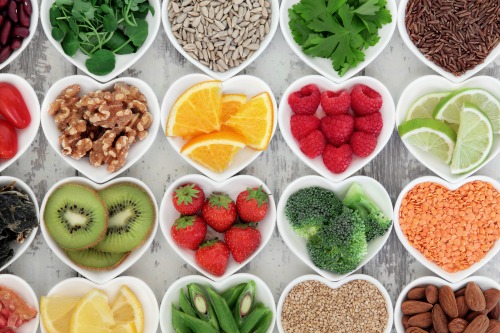 Whilst you may take medication and may have made some lifestyle changes after a diagnosis of arthritis, have you thought about your diet?
There are many foods which have been studied and are now recommended for their properties in helping to alleviate or help manage the symptoms of the condition. Below are the top ten.
---
1.     Fish
Many fish, especially oily and those rich in good fats are packed with omega-3 fatty acids. These fatty acids are known for their inflammation fighting properties and experts recommend around 85-100g of fish around twice a week. Your best options when it comes to fish include tuna, mackerel, herring and salmon.
---
2.     Broccoli
Research carried out by Mayo Clinic found that vegetables including broccoli and cauliflower can help to protect against the development of arthritis and whilst it hasn't been studied in terms of pain management, it is still a valuable addition to your diet, especially if you know you are at risk of arthritis but are not yet experiencing symptoms. Alongside broccoli and cauliflower up your intake of sprouts, cabbage, kale and other leafy vegetables.
---
3.     Soy Beans
If fish isn't your thing but you still want that healthy injection of omega 3 fatty acids then it's time to turn to soy. Soy beans including tofu and edamame are packed full of the same goodness as fish and they also benefit from being low in fat, high in proteins and fibre and just great for your body.
---
4.     Cherries
Truly tasty and a wonderful sweet treat without guilt, cherries are known for their anti-inflammatory properties and in particular, treating gout attacks. They can help minimise gout attacks and this is due to the anthocyanins in the cherries. There are also lower levels of the same anthocyanins in blackberries, blueberries and strawberries so plenty of fruit salads are on the cards.
---
5.     Low Fat Dairy
Calcium and vitamin D are two of the necessary vitamins and minerals for your bones' health and therefore dairy products are an absolute must in your diet. Opt for low-fat milk, cheese and yoghurts to keep the calorie count down.
---
6.     Ginger
Ginger is known traditionally as an antiemetic but studies have shown that it also has further anti-inflammatory and anti-oxidant properties. Adding ginger to your diet can be tricky so try ginger infused green teas or grating fresh ginger over vegetables in a stir fry. The research on ginger and arthritis is ongoing and is something to keep an eye on in the future.
---
7.     Red Beans
Beans are packed full of fibre and protein which is great for the body as a whole. Red coloured beans such as kidney and pinto beans are also known for their folic acid content and their benefits for the heart and immune system. A good all-rounder, beans are important in protecting and strengthening your muscles.
---
8.     Healthy Oils
Opting for healthy oils rather than butter in cooking can help your general health. Extra virgin olive oil is packed full of heart-healthy fats but more than this it features oleocanthal which is similar to nonsteroidale anti-inflammatory drugs in many ways. If you're looking for an all that will boost your omega-3 fatty acids, then walnut oil is the one for you as its packed with them, offering 10x more than olive oil.
---
9.     Garlic
Studies and research has consistently shown that foods eaten from the garlic family, such as garlic itself and onions and leeks, showed fewer signs of early osteoarthritis. From a scientific perspective researchers have stated they think that the compound diallyl disulphine in garlic may limit cartilage-damaging enzymes within human cells.
---
10.  Vitamin C
Citrus fruits are packed full of healthy vitamin C and vitamin C is valuable for the body in many ways. Researchers have found that the right amount of vitamin C can help prevent inflammatory arthritis and can also help maintain healthy mobile joints in people living with osteoarthritis. Dietary sources of vitamin C are recommended over supplements as too much in high doses can exacerbate some symptoms of arthritis. The recommended amount of vitamin C is 90mg per day for men and 75mg per day for women.
---
If you have any questions about arthritis or would like to book an appointment with Dr Stephanie Barrett then please get in touch here.