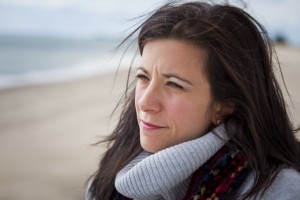 Fibromyalgia is a long-term chronic condition which is usually characterised by widespread pain and tenderness across the body, reaching most areas.
It is believed as many as 1 in 25 people is affected by the condition. Previous to being known as fibromyalgia, the condition was also known as fibrositis and muscular rheumatism and it is a condition which there isn't much knowledge about and unfortunately no cure as yet.
The research that has been carried out has found that fibromyalgia has no link to inflammatory or degenerative arthritis although the conditions do share many similarities. One of the best things to do if you are diagnosed with fibromyalgia is to try and keep active to avoid your muscles weakening and further conditions developing.
Common Symptoms of Fibromyalgia
The most common and regularly seen features of fibromyalgia are:
Widespread pain
Fatigue/extreme tiredness
Disturbed sleep
The effects of each symptom on individuals varies from person to person and many people suffer from flare-ups from time to time which may make the symptoms unbearable. The fatigue often comes alongside memory problems and confusion, which can be extremely frustrating. The pain may be centralised in particular areas of the body or it may take over it all and some people also suffer with more significant pain in wet and cold weather.
Treatment for Fibromyalgia
Your doctor will suggest many different types of treatment for you to choose between or even combine to manage your condition and alleviate the symptoms. Below are some of the options which may be available to you.
Physical Therapy
Your doctor may choose to refer you to a physiotherapist or to an occupational therapist who can help work out an exercise regime and even relaxation techniques to help your pain levels decrease. Your occupational therapist may even suggest approaches to pacing your daily life and gadgets and technology which may be able to help.
Pain Management Clinic
If you are referred to a pain management clinic you may have access to any number of different medical professionals including specialist pain doctors, physiotherapists, psychologists, occupational therapists, social works and employment advisors.
Drug Treatment
Your doctor may prescribe a wide range of different kinds of medication dependent on your symptoms and what they believe will work best for your situation. You may be prescribed:
Paracetamol, Cocodamol or Codrydamol
Opioid based drugs – painkillers used to moderate severe pain although research suggests they are not particularly effective for fibromyalgia and should only be used sparingly because of the risk of long-term side effects and the risk of dependence
Gels such as capsaicin or NSAID gels may be prescribed to be rubbed into the area where the most pain is felt but like opioids there isn't strong evidence to support their use in the treatment of fibromyalgia
Antidepressant drugs including low doses of amitriptyline can help to reduce your pain in your sleep and therefore minimise disturbances. They can take a little time to work but should ensure a more peaceful night's sleep in many cases.
Pregabalin or gabapentin – these drugs which are used to treat nerve pain have been shown to help people with fibromyalgia and are often given on a low dose to begin with and slowly increased to the appropriate level for each individual.
Questions about Fibromyalgia
If you have any questions regarding Fibromyalgia please get in touch with Dr Stephanie Barrett.
---