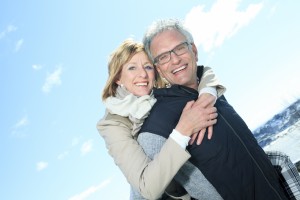 Rheumatoid arthritis is characterised as a chronic disease where pain is always a factor of the condition but even with this there can still be significant episodes of pain and inflammation which are known as flares or flare ups.
Flare ups can occur after an infection, illness or due to stress and can seemingly occur for no reason at all.  It's important to know how to cope and handle the situation.
You can discuss an appropriate plan of action for your condition with your doctor and ensure you feel confident in handling any flare ups.  Whilst the methods you use to manage the flare up may not be able to eradicate it altogether, they should help minimise some of the pain. Here are some useful tips below.
Balance your Activity and Rest Periods
More rest is one way of handling an arthritis flare up but you shouldn't abandon your regular routine if you can help it. Speak to your doctor or physiotherapist about the way to adapt your activities during a flare so you are prepared and can continue as normal. Long periods of bed rest are dangerous for rheumatoid arthritis sufferers as they can lead to your pain being prolonged and beyond this, they can result in your muscles seizing up and becoming stiff.
Have a Back Up Plan
A contingency plan for your work and family commitments should always be in place in case of a flare up. In work environments you can have coverage prepared in advance or the option to take work home.  When it comes to family commitments ensure your family members are ready to help when you need a little time out from some of the household chores.
Use Cold or Hot Packs
You will already know whether your body responds best to heat or cold and if you want to relieve the pain in a particular joint you can apply a heat or cold pack to the area. Heat should theoretically worsen inflammation but some people find it soothing, whereas others prefer to benefit from the cold which decreases blood flow and can bring the inflammation down.
Practice Relaxation Techniques
You may have been taught relaxation techniques by one of your health professionals and this is a good time to put them to use. Relaxation techniques may not directly reduce your pain but they can help to minimise your stress levels which is known to make pain even worse.
Make an appointment to discuss your Rheumatoid Arthritis
To discuss any concerns you have about rheumatoid arthritis and to make an appointment with Dr Stephanie Barrett please just get in touch.
---