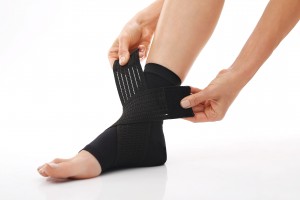 Protecting your joints when you're suffering with arthritis or other musculoskeletal problems is essential so they your symptoms don't become more pronounced.
It is important to become more focused and aware of your body and particularly your joints, how you use them and when pain occurs. If you feel aches and pains when you're carrying out a simple task take a closer look at the way you're carrying it out and see if there is another way you can do it, that will be less painful.
Here are a few basic techniques to consider, to provide protection for your joints in everyday use:
– Take note of all the pain you feel, every time you feel a specific pain, it may be a warning for that particular joint and a sign you need to use it less, or with more caution
– Spread your weight over several joints when you need to carry or move things
– Minimise the effort you put into carrying out in certain tasks, invest in labour-saving gadgets such as grabbing hooks and key turners
– Never grip anything tightly if it can be avoided, straining your grip can result in severe pain
– Keep your joints in stable positions when in use, for more advice about stable positions speak to your specialist
– Stop and think before carrying out a task which has been painful in the past – can you do it differently this time?
Joint protection methods aren't just about pain reduction, they can also help slow the onset of the condition and they can make daily life considerably easier.
Reducing the Pain on your Joints
The ways in which you use your joints could be adding to the pain you experience and could be leading to the deformity that occurs commonly in hands and feet. You need to take notice of your pain and listen to it to try and act in a way that limits the changes to your joints and further the pain in the future.
A common reaction to pain is to give up the activity that causes it but this is something you should never do unless it truly is impossible to keep going. Experts recommend that you continue activities, such as gardening or playing a sport, at a gentler pace or on a little and often basis. Wearing splints is also an option that helps some people with the pains and strains in their hands and wrist joints. There are two types of common hand and wrist joints. The first are known as resting splints and these are custom-made cradle-style splints which have straps to hold them in place and are usually designed for use at night or for resting hands during the day. The second type are working splints which feature elastic wrist and thumb splints and they provide flexible support so you can continue the activities you enjoy with a little extra protection.
Make an appointment to discuss your arthritis
If you have any questions about arthritis or would like to book an appointment with Dr Stephanie Barrett then please get in touch here.
---