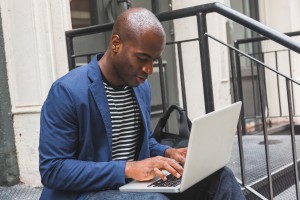 There are many symptoms of arthritis which are not related to the joints and fatigue is just one of these. It is usually described as a feeling of chronic physical or mental tiredness or a combination of the both and it could take over at any time in the day, from the moment you wake to in the middle of a shift at work or any other time. Fatigue is also described as tiredness which simply doesn't improve after rest and it can be a tricky condition to life with.
Fatigue can affect people with any kind of arthritis but it is particularly common in those who live with rheumatoid arthritis, psoriatic arthritis and ankylosing spondylitis as well as fibromyalgia. The most common symptoms and features of fatigue are:
Heavy limbs which feel hard to move
Symptoms of exhaustion similar to those experienced with flu
A feeling of all energy being drained from your body
Mental fatigue is also common alongside these symptoms, with many people describing it as losing their concentration or any inability to find motivation and it can also result in emotional distress, irritability and feeling 'down'. Fatigue is a symptom of arthritis and it isn't a separate condition in its own right, which means it can be treated just like any other symptom.
Helping yourself when you have Fatigue
Fatigue is one of the symptoms of arthritis that you can self-manage with a little practice. It can be caused by many things, such as drug treatments so where something outside of your arthritis itself is believed to be the problem, it is worth discussing the situation with your doctors. They may be able to change your medication and they may also be able to check your inflammation and anaemia levels.
Over time you will soon recognise the early signs of fatigue and how to settle them, this can mean more rest or it can mean taking stock of your daily activities and making sure you stay within your means, to avoid fatigue or overtiredness the next day.
In terms of medical treatment there are no specific drugs as yet which are designed to treat arthritis-related fatigue but you may be able to make different life choices and changes to help limit the condition becoming overwhelming or impacted too heavily on your daily life. Speaking to a specialist will make all the difference and you may find the right combination of medication and lifestyle changes will keep your fatigue to a minimum.
Make an appointment to discuss your arthritis
If you have any questions about arthritis or would like to book an appointment with Dr Stephanie Barrett then please get in touch here.
---