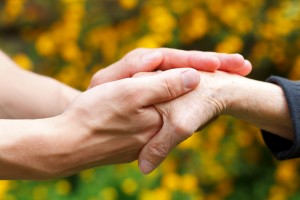 Arthritis is a condition that can impose quite a lot of limitations on the human body, especially as it progresses. From climbing the stairs to opening a jar and so on, these are activities that you can't perform if you suffer from arthritis, and this is why finding a good way to treat this condition is indeed a priority.
The cause of arthritis doesn't matter, so no matter if it's created by age, infections causes by bacteria or viruses, you need to fight it the best way you can all so that you can acquire healthier, safer joints. Thankfully, there are multiple methods, ranging from lifestyle practices to medications and so on that will allow you to deal with this ailment the right way.
Lifestyle changes
Maintaining a healthy weight should always be a priority if you want to avoid or alleviate arthritis pain, but at the same time you also need to engage in performing exercises as often as you can. You should also try to stay mobile the best way you can, as even moving around can make a huge difference. Yes, mobility is key if you want to avoid or treat arthritis symptoms, so focus on walking and running. You can also include stretching exercises and aerobics into your daily fitness routines.
Weight loss will help you a lot because fat accumulation will immediately start to generate arthritis pain, so eating healthy will allow you to reduce arthritis without a problem.
You have to avoid alcohol and foods that can create a lot of uric acid, because they are unhealthy and most of the time they will lead to the build-up of sharp crystal deposits in the joints. As a result, your joints will start to experience a lot of pain and removing these crystal deposits will require a lot of time.
Medication
Nonsteroidal anti-inflammatory drugs (NSAIDs) are offering you a great way to fight arthritis as they bring in chemicals called prostaglandins in your body. The best thing about NSAIDs is that these can be obtained at over the counter locations and they can provide you immediate relief. Some of them include ibuprofen (Motrin, Advil), naproxen (Aleve), and aspirin which will further help when it comes to alleviating the arthritis pain. There are a few that include piroxicam (Feldene), and sulindac (Clinoril) amongst several other compounds, and these are great if you want to stop inflammations, however you do need the doctor prescription in order to acquire them.
Cold and hot therapy
Therapy is a great way to deal with arthritis as well, and the hot and cold one is one of the best. A warm shower in the morning will ease the joint stiffness, and then you can use some heating pads in order to maintain the looseness of your joints. On the other hand, applying ice packs on the painful joints will encourage immediate relief as well. Even acupuncture is known to help treat arthritis, and it's actually one of the best alternative treatments.
In conclusion, all of these methods allow you to treat arthritis, but it's important to talk with your doctor in order to see which the best is for you. Regular treatments will allow you to alleviate and, in time, remove arthritis, all so that you can live a better, healthier and happier life!
Make an appointment to discuss your arthritis
If you have any questions about arthritis or would like to book an appointment with Dr Stephanie Barrett then please get in touch here.
---