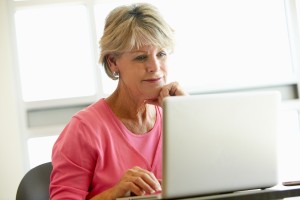 Arthritis is an umbrella term for a group of about 200 different musculoskeletal conditions which is broken down further into separate groups. There are 2 main common misconceptions about arthritis, it's a single condition related to joint pains and that it only affects individuals of the older age bracket.
The reality is that this condition is not exclusively linked to the older age group, arthritis can also occur in younger patients and in both genders. However the risk of developing arthritis is greater as you get older. Arthritis can also affect other vital parts of the body including your lungs, heart, eyes, kidneys and even your skin, though these scenarios tend to be reserved for extremely severe cases.
Arthritis is subdivided into a few major groups which are:
Osteoarthritis
This is the most common form of arthritis which is caused when two bones constantly rub together due to degeneration of cartilage. The pain and swelling is caused through this repeated contact and can develop into a chronic condition if not treated. Osteoarthritis commonly occurs when there is a lack of exercise and can easily be avoided by maintaining good physical shape & weight.
Inflammatory Arthritis
Inflammation is the body's natural defence process to attempt the biological rejection of harmful elements from your body. However, there are cases where your own body's defence system starts attacking your own tissues instead of germs, bacteria and viruses. This is known as inflammatory arthritis and unfortunately there is no known cure for this. Inflammatory arthritis can also be classified as an auto-immune disease.
Infectious Arthritis
Or also known as septic arthritis is the inflammation of the joint caused through a bacterial infection.  This condition is normally caused by the bacteria staphylococcal or streptococcal bacteria, entering through a wound and travelling through your blood streams. This condition can affect any join in your body, in fact it can even affect more than one joint at the same time. However infectious arthritis is most common in the knees and hips.
Metabolic Arthritis
Commonly caused by the over production of uric acid developing sharp crystals in the joints. This can lead to extreme chronic pains and in severe cases even disabilities. This can be helped with medications to reduce the level of uric acids in your body. Metabolic arthritis is another name for gout or gouty arthritis which is extremely painful.
Symptoms of arthritis
There are obvious symptoms of arthritis that can be used to self-diagnose your condition, however it is always better to seek advice from a relevant medical practitioner. The obvious signs of arthritis includes swelling, pains, stiffness and a reduced range of motion. These symptoms can occur and then disappear bringing with it from trivial to severe pains. Usual arthritis is accompanied by lingering pains that affects your ability to perform regular activities such as general walking, playing sports or even walking on stairs.
If left untreated, the symptoms can develop and grow in severity leading to greater risk of disabilities. Untreated arthritis can in severe cases grow into perpetual joint alterations with signs like distorted joints. The best method of diagnosing arthritis is through x-ray which will be accompanied by advice from a qualified doctor in the field.
Avoiding & Curing arthritis
The risk of developing arthritis positively correlates with the patient's general physical health. Many forms of arthritis like infectious and metabolic can still occur in healthier patients, however most major causes of arthritis can be easily avoided with the right lifestyle. Weight management & regular exercise is a good start to combat the risk of arthritis. Even patients with minor symptoms of arthritis can be cured with increased exercise in their life.
Fortunately the most common forms of arthritis can be treated, however there are others which remain without a cure like inflammatory arthritis. Arthritis should be taken with great concern, if you think you have symptoms of the condition it is recommended that you seek medical help immediately. You may not need a specialist from the start if you are experiencing minor forms of arthritis, but a check-up with your GP will give you confirmation and direction to further treatment if required.
Make an appointment to discuss your arthritis
If you have any questions about arthritis or would like to book an appointment with Dr Stephanie Barrett then please get in touch here.
---