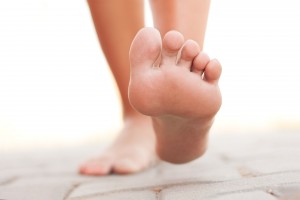 Exercise and arthritis may sound like a bad idea to some but in fact, exercise can help keep the pains and other symptoms associated with the condition at bay.
If you don't already exercise it is never too late to give something a go and your body will benefit from the additional movement and activities you get involved with.
It is understandable that you may be afraid or anxious about exercising in case it damages your joints, but there is no need and the right exercises can actually help keep your joints flexible and supple an also reduce the pain you experience.
Exercise and Medical Advice
If you are worried about taking up a new kind of exercise then this is something you can discuss with a doctor who can give you the go ahead or perhaps recommend something different.
A doctor may also refer you to a physiotherapist who can provide specialised information about the right type of exercise for your specific condition and the joints that are affected by your arthritis.
Motivation may also be a problem if you feel self-conscious about exercising and are worried but setting realistic goals, such as gaining strength in your joints or slowly but steadily losing weight. It also helps if you find a type of exercise you enjoy and then you look forward to it as well as enjoying the health benefits.
How much should I exercise?
This is entirely down to you but a generally good approach to exercise is little and often, especially when you have arthritis so you don't put too much pressure on your joints.
It is recommended that everybody spends at least 30 minutes a day on their feet, whether this is walking or climbing stairs or even running or jogging. This can be split into smaller ten or fifteen minute sessions and even if you can't manage a full 30 minutes doing at least five to ten minutes a day will help keep your muscles strong and flexible.
Why should I exercise?
There are many reasons you should exercise if you have arthritis:
To keep your muscles strong, if you don't then you could lose further functionality or mobility
Movement is essential for avoiding joint stiffness
To improve and build joint movement
To strengthen muscles for everyday use
To help you to lose weight and reduce the strain on your joints
Exercise can also help your mental health and it is one way of making a positive change which could affect your life dramatically and improve its quality.
Make an appointment to discuss your arthritis
If you have any questions about arthritis or would like to book an appointment with Dr Stephanie Barrett then please get in touch here.
---