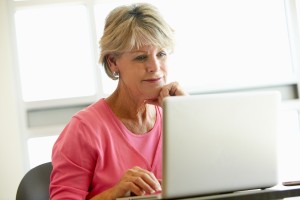 Arthritis is a lifelong condition but it isn't a life sentence! It can be life changing and simple daily tasks can become difficult alongside managing your family and work commitments but it can be done and many people are more than satisfied with their lives alongside managing their condition. Adjustments can be hard but there are many products, services and support opportunities out there.
First and foremost getting the right medical treatment in place is essential, as you will then be in the position to make the right moves and changes to help yourself. Arthritis doesn't have a cure but you can do many things to help make the symptoms more manageable and not allow them to dominate your life. Below are just some ways you can make living with arthritis more manageable, allowing you to focus on your life, not your condition.
Balancing Rest and Exercise
You must keep your joints moving and your muscles as strong as possible because the stronger your muscles are, the less pain you should naturally feel around any given joint. Strong muscles can also help inflammation reduce more quickly. Resting is essential for protecting your joints too but a little and often approach is recommended as long periods of inactivity can lead to your muscles seizing up. Physiotherapy may be prescribed but if not there are many simple exercises you should practice on a daily basis to ensure your joints get the full range of movement and stretching they need to avoid prolonged stiffness.
Diet
Having a sensible diet will really help reduce pressure on your joints, especially if you are overweight. If you are overweight then losing weight can help to significantly decrease the pressure and therefore the pain on your joints. We have recently looked at specific additions to your diet which could help alleviate some of the symptoms of arthritis or make managing them easier.
Stress
Stress can be a symptom of arthritis as in some cases it makes daily life that little bit tougher and therefore counselling or support services can be extremely valuable. Whether it's getting to know a local arthritis support group or attending prescribed counselling sessions, talking about your frustrations and your condition can really help take some of the stress away.
Make an appointment to discuss your arthritis
If you have any questions about arthritis or would like to book an appointment with Dr Stephanie Barrett then please get in touch here.
---